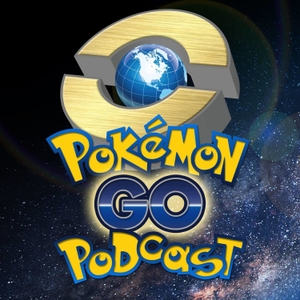 Pokémon GO Podcast Ep 160 – "Sorry, Stardust Machine is Down"
08.11.2019 - By Pokémon GO Podcast
Another Fine Podcast on the Giant Size Team Up Network
Welcome to Pokémon GO Podcast! Charles and Joe are joined by the one and only Terry Wolf. Terry and Joe are addicted to Stardust, so the upcoming Blanche reward from the Yokohama GO Fest is very exciting. This week was have quite a few new shinies to hunt. Turtwig community day will be September 15th, but Niantic is altering the time to 11am – 2pm. We've got some great resources to help you up your game in PvP and against team rocket. All of that incredible content, and of course YOUR feedback and comments!
Thanks to our awesome Patrons we will keep producing and improving the Pokémon GO Podcast. With your help everyone "catch 'em all," and you can start by going to giantsizeteamup.com/support/ and growing your community! We thank you all, for your support, and we hope you can help us serve you better as the show continues to grow and evolve.
Thanks to ALL of our awesome listeners, especially our Patrons.  Due to their generous Patronage, we will continue building this great community!
For Newer Players – Base Form of most Top Tier Attackers (Catch & Eggs)
PvP Tactical Targets: CPs to evolve Pokemon into Great League range
Race your way through the Safari Zone Montreal this September!
Turtwig community day
[Infographic]Weekly Update 8/5 – 8/12
Suggestion: Incense used during a CD event should only spawn CD Pokemon.
[Infographic] How to defeat Pokemon Go Rocket !
Shiny families: Poliwag, Bonsly, Yanma, and Turtwig
Parents of younger Trainers logging in with PTC accounts will now be able to opt in to social features such as Trading, Gifting, Trainer Battles, and more! For more information.
More Gifts for you, more Gifts for friends!
 Follow Pokémon GO Podcast on Facebook, Twitter, Twitch, Reddit, YouTube, and PokémonGoPodcast.com
Hosts: Charles McFall, Joseph Ard, Brian Ibbott, and friends
Hosts Emeritus: Beau York & <a href="https://twitter.