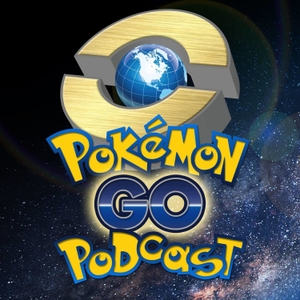 Pokémon GO Podcast Ep 241 – "The Rock God of Technical Difficulties"
03.27.2021 - By Pokemon Go Podcast
Welcome to Pokémon GO Podcast! Charles and Joe brave the howling winds and a tornado watch to bring you another fantastic episode. We have yet to hear someone claim Bewear could beat The Hulk, so I think it is safe to conclude the outcome of that fictitious battle. Niantic is bringing even more events for April, but will they be enticing enough? Brandon Tan has reach the upper limit of XP causing a buffer overflow issue which displays a negative value for his XP now. Does Niantic provide too much power to organized groups when it comes to reports and Wayfinder? We think so. All of that incredible content, and of course YOUR feedback and comments!
Thanks to our awesome Patrons we will keep producing and improving the Pokémon GO Podcast. With your help everyone "catch 'em all," and you can start by going to patreon.com/pokemongopodcast and growing your community! We thank you all, for your support, and we hope you can help us serve you better as the show continues to grow and evolve.
Thanks to ALL of our awesome listeners, especially our Patrons.  Due to their generous Patronage, we will continue building this great community!
[Discussion] Do you think Bewear could beat the Hulk in a fight?
EL GRINGO ESTA AQUI!
Technique to avoid wasting a raid pass
All-in-One 151 Masterwork Research
[Infographic] Weather Week - cheat sheet
Brandon Tan just reached the 32-bit limit on total XP, over 2.147B and now his count is negative.
[Infographic] Sources of XP
Help! I'm being seriously harassed/stalked by a serial spoofer
[Question] Has anyone received a grub hub balloon before?
Referral system rewards for both trainers. Credit to ZoeTwoDots
Follow Pokémon GO Podcast on Facebook, Twitter, Twitch, Reddit, YouTube, and PokémonGoPodcast.com
Hosts: Charles McFall and Joseph Ard
---
Send in a voice message: https://anchor.fm/pokemongopodcast/message
Support this podcast: https://anchor.fm/pokemongopodcast/support