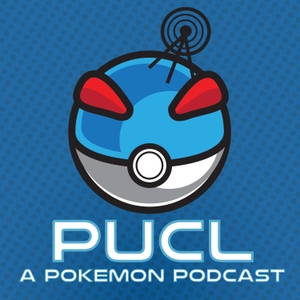 Thatch is joined by R.Sigma and Sublimemanic to talk about the future of Pokemon and how the release dates of BDSP and Legends of Arceus are possibly playing into the greater Nintendo picture.
Mailbag: Which is your favorite Pokemon product? Food, games, bootlegs? [email protected]
Thatch's Referral Code for PoGo: 9THMRXDP7
Timestamps:
Intro: 0:00:00 News: 0:12:01 Quiz: 0:25:52 Topic: 0:35:16 Poke of the Episode: 0:56:33 Mailbag: 1:07:52
Get some PUCL and Pokemon swag at the PUCL TeePublic Store!
You can always check out PUCL Plus Feed for more content!
Don't forget to like us on Facebook, follow us on Twitter, follow us on Tumblr, subscribe to our Subreddit, and most importantly Review us on iTunes!
Check us out on Discord! https://pucldiscord.com
Twitch: twitch.tv/thepuclpodcast 
Support PUCL by donating to our Patreon See acast.com/privacy for privacy and opt-out information.