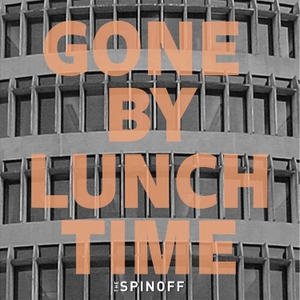 Area man Hayden Donnell joins Toby Manhire for a bonus edition of Gone By Lunchtime, leading a whistlestop tour of the local elections.
Fresh from an assignment in the Far North, the mayor of the Spinoff's local elections pop-up section, Hayden Donnell, takes us on a journey from Kaikohe to Dunedin, stopping along the way in Hamilton, Auckland and Porirua.
And he gets fired up. Fired up for democracy.
Guest starring Tina Tiller.
The Spinoff's local elections pop-up section is funded by Spinoff members.  
The Spinoff politics section is made possible by Flick, the electricity retailer giving New Zealanders power over their power.
 See acast.com/privacy for privacy and opt-out information.