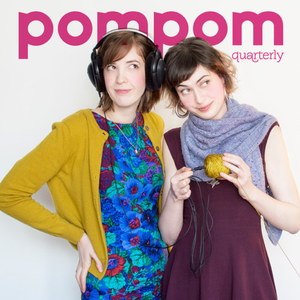 Merry Knitmas Pomcats! This episode we're joined by our friend and ex-producer, the musical maverick that is Eli Block! We're feeling festive as we chat about the creation of the podcast, what we've been up to, everyones favourite regular feature Top Three, and there is even time for some presents. Come join us by the fire for a cosy chat!
Find the show notes here! https://www.pompommag.com/pomcast-58-a-knitmas-chat-with-eli-block/
Thanks for Unravel for sponsoring this episode!