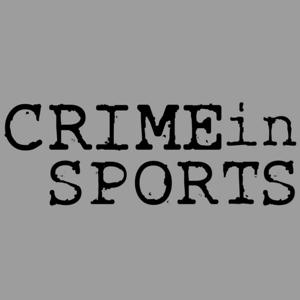 #187 - Porn Stars, Brain Damage & Murder - The Variableness of Justin "The Executioner" Levens
12.10.2019 - By Crime in Sports
This week, we try to get into the head of a man with a tough upbringing, that put his anger into fighting, inside the ring, instead of in the street.  He eventually worked his way up to UFC, but injuries, lack of conditioning, and a serious drug habit kept him from becoming a champion. As his life unravels, and he faces charges in court, and the end of his fighting career, he does something so drastic, that there's no coming back from it!
Grow up angry, develop a nasty drug habit, and do the unthinkable with Justin "The Executioner" Levens!!
Check us out, every Tuesday!
We will continue to bring you the biggest idiots in sports history!! 
Hosted by James Pietragallo & Jimmie Whisman 
Donate at... patreon.com/crimeinsports or with paypal.com using our email: [email protected] 
Get all the CIS & STM merch at crimeinsports.threadless.com 
Go to shutupandgivememurder.com for all things CIS & STM!! 
Contact us on... twitter.com/crimeinsports 
facebook.com/Crimeinsports 
instagram.com/smalltownmurder#