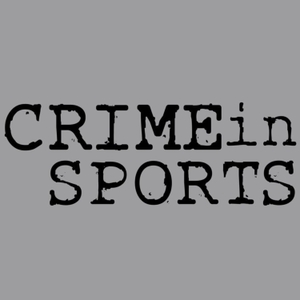 #201 - Pouring Champagne On A Fire - The Downhillness of Steve "Franchise" Francis
03.24.2020 - By Crime in Sports
This week, we talk about a man who somehow went from dropping out of high school, to the NBA in a matter of a few years.  He sold crack, and ran the streets but always kept his basketball dreams alive, and eventually it paid off, at least in money.  But he has been full of problems like being belligerent to cops, drinking to excess, getting robbed, committing a burglary, and a whole lot in between.  He leaves you with only one question... WHY??
Drop out of high school, be intimidated by Charles Barkley, and always do the stupidest thing with Steve "The Franchise" Francis!!
Check us out, every Tuesday!
We will continue to bring you the biggest idiots in sports history!! 
Hosted by James Pietragallo & Jimmie Whisman 
Donate at... patreon.com/crimeinsports or with paypal.com using our email: crimeinsports@gmail.com 
Get all the CIS & STM merch at crimeinsports.threadless.com 
Go to shutupandgivememurder.com for all things CIS & STM!! 
Contact us on... twitter.com/crimeinsports 
crimeinsports@gmail.com 
facebook.com/Crimeinsports 
instagram.com/smalltownmurder