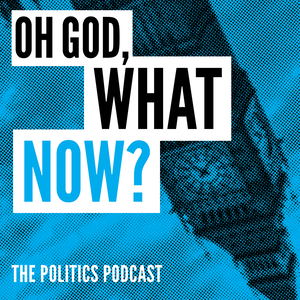 Inside Home Secretary Priti Patel's insidious new plans for asylum seekers – why moves that claim to reduce the use if people traffickers will actually increase them, and why the cruelty is the point. And special guest the legendary Anglo-Indian musician Nitin Sawhney joins us to talk about making multicultural music in an increasingly insular Britain, his brilliant globe-spanning new album Immigrants (which is very us) and how he got Andy Serkis to sing 'Bohemian Rhapsody' as Theresa May. 
"On vaccine supplies, we've sacrificed 'just in case' for 'just in time'." – Alex Andreou"What Priti Patel is trying to do is roll back the asylum convention… She's trying to make it practically impossible to claim asylum in Britain." – Minnie Rahman"From the optics and politics of it, this is red meat to the worst kind of libertarian hard right voters." – Naomi Smith
Presented by Alex Andreou with Minnie Rahman and Naomi Smith. Produced by Andrew Harrison. Assistant producers: Jacob Archbold and Jelena Sofronijevic. Audio production by Alex Rees. OH GOD, WHAT NOW? is a Podmasters production. See acast.com/privacy for privacy and opt-out information.