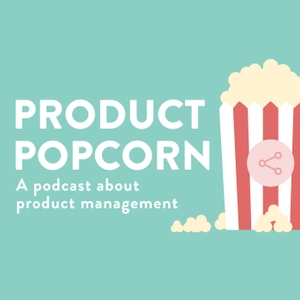 Product manager Taylor Linnell from GoSpotCheck is back to talk about running a high-growth product at GSC.
*Who is GoSpotCheck?*
GSC's web and mobile apps help sales reps who work in the field conduct surveys, gather data and provide accurate reports about store inventory, sales and more. Taylor also talks about their newest product - HiFi - which has some pretty sweet visual recognition ML capabilities.
*Office Highlights*
- Robust snack and beverage offering which looks so appealing from the office windows that people wander in off the street asking if they can buy a drink
- Dog beds (and blankets) in sneaky office corners
- Beautiful office coupled with pretty amazing product suite makes GoSpotCheck a top Denver tech company to keep your eye on
*Feature Audit: Our Sponsor*
Easily see which features your customers actually use in a single, beautiful chart with Feature Audit. Visit our quick tour of Feature Audit on Product Popcorn.
*Who's Who*
Taylor Linell: https://www.linkedin.com/in/taylorlinnell/
*Pics of the Digs* 
Go to https://www.productpopcorn.com/shownotes/