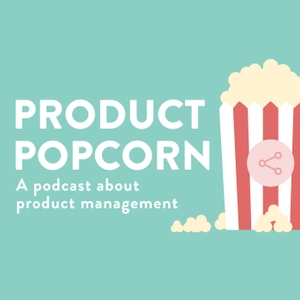 Visit OrthoFi's product team in its downtown Denver office with us! In this episode we talk about their product suite's evolution throughout the last few years.
OrthoFi's mission is to make a beautiful smile affordable for everyone.  Originally started as a way to help finance orthodontic services, the product offering has now expanded, now offering a robust software product for orthodontic practices and patients.
*Feature Audit: Our Sponsor*
Easily see which features your customers actually use in one simple chart with Feature Audit. Visit our quick tour of Feature Audit on Product Popcorn.
*Office Highlights:*
Relaxed, down-to-earth positive atmosphere
Games! Double shot, shuffleboard, and sumo suits!
They have a gong. I am very, very jealous of this.
*Who's Who:*
Marc Singer, Director of Product: https://www.linkedin.com/in/marcussinger/
Jordan Hueseman, Director of Product: https://www.linkedin.com/in/jordan-hueseman-1b29209/