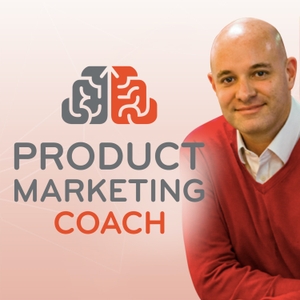 Product Marketing Coach
By Ross WEbb
What's Product Marketing Coach about?
It's an exciting time to be in Product Marketing. The field is growing from strength to strength and this is the podcast that will help you do the same with your Product Marketing.
You've come to the right place to grow your skills and learn from some of the best industry.
Listen as host Ross Webb and his guests help you better understand what it takes to be a better Product Marketing leader.
Any questions ? Feel free to drop us a line at support at theproductdesigh dot coach .
Here's to your Product Marketing success