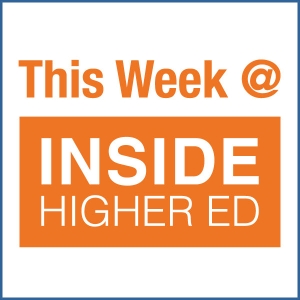 The new edition of This Week focused on the week's undisputed big story: Sweet Briar College's surprising announcement that it would shut its doors this summer. President James F. Jones joined Inside Higher Ed's Doug Lederman and the moderator Casey Green to explain the college's decision and the factors behind it. Then two experts, Agnes Scott College's Elizabeth Kiss and Alice Brown, president emeritus of the Appalachian College Association, discussed the implications of Sweet Briar's decision for other private colleges and higher education generally.
This Week on This Week:
Shocking Decision at Sweet Briar
Who's Next? Who Isn't?
Who Gets the Endowment?
Transition Resources at Sweet Briar
-----------------------------------------------------------------------------
Click here to sign up to receive each week's program via email.