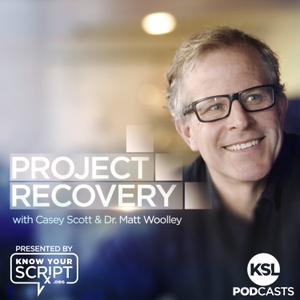 Project Recovery
By 890523
What's Project Recovery about?
We live in very addictive times. From alcohol to drugs, video games to pornography, social media to fast food - the list of addictions we face in society is ever growing. Project Recovery is a podcast where we open up a conversation about why we become addicts and explore options in healing. TV personality Casey Scott speaks from his own life experience and is joined by licensed psychologist Dr. Matt Woolley to explore the world of addiction and recovery.
The dictionary defines recovery as "a return to a normal state of health, mind or strength". It is also defined as "the action or process of regaining possession or control of something lost or stolen". That's what we're all about on Project Recovery. We believe addiction recovery is a journey. If you are struggling, we would love to help you to gather strength and move forward. Thanks for listening.