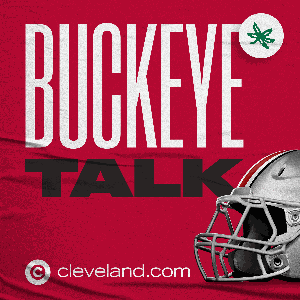 Ohio State football will release a depth chart the day before the Oct. 24 season opener against Nebraska. But what will the actual relationship be between starters and backups when the Buckeyes take the field?
Your Buckeye Talk crew got to the bottom of that question. The conversation began with Wednesday's revelations about the safety competition from assistant coach Matt Barnes, then worked its way to the front of the defense. With defensive tackle depth questionable at best, who will rotate through those spots against the Cornhuskers? Also, what will OSU actually do with this abundance of linebacker talent?
On offense, we know the first-string offensive line, we know the running back spot will be a timeshare, we know the tight end three-deep and we know the starting quarterback. How much will freshmen factor into the Buckeyes' six-man receiver rotation?
Also, we delve into the breaking news regarding COVID-19 and the SEC and what Big Ten fans need to keep in mind as the season draws near.
Thanks as always for listening to Buckeye Talk.
 See acast.com/privacy for privacy and opt-out information.