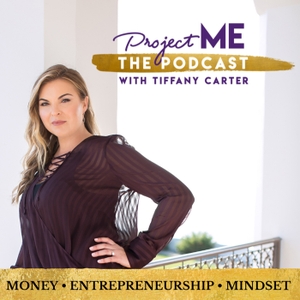 ProjectME with Tiffany Carter – Entrepreneurship & Millionaire Mindset
By Tiffany Carter
What's ProjectME with Tiffany Carter – Entrepreneurship & Millionaire Mindset about?
You landed in the perfect place, if you want to make more money, and enjoy doing it! Join your multi-millionaire female entrepreneur host, Tiffany Carter, as she shares success, marketing, business, and wealth-building, tips, strategies, and stories in her unique educationally edgy style. Tiffany keeps it real and takes the mystery out of making BIG money. This former NBC and CBS TV journalist interviews incredible people, with amazing stories and action-worthy advice. She uses a live format, giving people the experience of a live talk show, in an always available and replayable podcast. Are you ready to put yourself first and create your Most Exceptional life? Subscribe and press play.
If you enjoy listening, we would love for you to write a 5-star review of our show. Uplifting reviews help people find our show amongst the sea of podcasts. Thank you!
For daily wealth, wisdom, and inspiration (plus awesome freebies and giveaways!) follow Tiffany:
INSTAGRAM: @projectme_with_tiffany
FACEBOOK: @projectmewithtiffany
SHOW NOTES: www.projectmewithtiffany.com