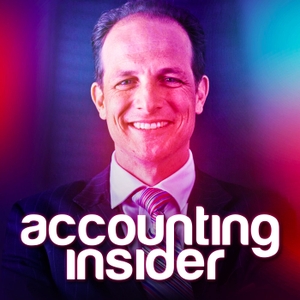 Tony Greven the bakery maestro, discloses all his secrets about exactly how he built his very healthy property portfolio.
About Kym, accountinginsider.net :
Kym Nitschke is an accountant, financial adviser and entrepreneur who lives and breathes the advice he gives his clients.
Since taking charge of Nitschke Nancarrow Accountants in 2007, Kym has grown the firm's client base to 1200 individuals and businesses.
Key to Kym's success has been his ability to provide practical, wealth building solutions for all people and circumstances.
Whether it is minimising tax for a multi-million dollar business, a retirement plan for a high net worth individual, or business structure advice for a tradesman, Kym uses his decades of experience to develop plans for prosperity.
As a Fellow Chartered Accountant qualified in financial services and mortgage broking, Kym offers holistic financial advice.
A big believer in disruptive technologies, Kym has also developed his own accounting software and is a Xero certified adviser.
More than just an accountant, Kym is successful property developer, builder and business mentor.
Applying the advice that he gives clients daily, Kym has turned his first property purchase into a multi-million dollar residential and commercial portfolio.
And as a qualified builder, he's not afraid to get hands on with his property developments.
As a proven success, and with diverse experiences and expertise, Kym is also a respected mentor to a number of business owners and entrepreneurs.
Fellow Chartered Accountant
Bachelor of Commerce (Accounting)
Bachelor of Economics
Xero Qualified
Certificate IV in Financial Services
Diploma of Mortgage Broking Management
Credit Representative of BLSSA Pty Ltd
Want to connect with Kym?
Visit accountinginsider.net & nitschkenancarrow.com.au
Produced by Justin Broughton at JB Creative Media
Visit www.jbcreativemedia.net