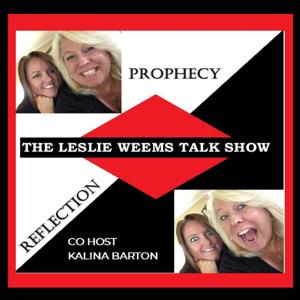 This show is about prophecy and global news:
GovernmentCorruption & ViolenceMilitary Actions
The prophecy highlighted on this show include messages from God, Jesus and the Archangels. Please note Leslie is just the messenger. The news is provided in the form of opinions and general news aligned to this shows prophecies.
Please note that we do not claim that we are the experts and or are we fact checkers, therefore, do your own research to establish you own conclusions. Our mission is to shed some light to what is happening in the world and what could be coming in the near future. We do not claim to be perfect but provide an avenue to motivate you to wake up! The world is in an up roar and will continue so it is important you are right with God. Be a Patreon and have access to more showsSupport this show http://supporter.acast.com/leslie-weems-talk-show. See acast.com/privacy for privacy and opt-out information.