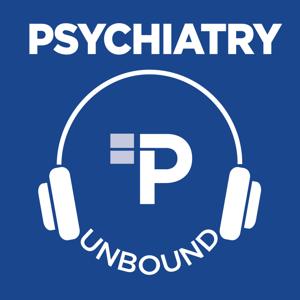 Psychiatry Unbound
By American Psychiatric Association Publishing
What's Psychiatry Unbound about?
Psychiatry Unbound is APA Publishing's Books podcast, hosted by APA Books Editor-in-Chief, Laura Roberts, M.D. It offers the opportunity to hear the voices behind the most prominent psychiatric scholarship in the field today. Subscribe now to learn about important topics in the field of psychiatry and see how our authors are making an impact in clinical settings
throughout the world.
This podcast is subject to the Terms of Use at www.psychiatry.org. The views and opinions expressed in this podcast are those of the individual speakers only and do not necessarily represent the views of the American Psychiatric Association, its officers, trustees, or members. The content of this podcast is provided for general informational purposes only and is not intended as, and shall not be understood or construed as, medical or any other type of professional advice nor does it represent any statement of the standard of care. We strongly recommend that any listener follow the advice of physicians directly involved in their care and contact their local emergency response number for any medical emergency. The information within this podcast is provided as-is and is not guaranteed to be correct, complete or accurate.