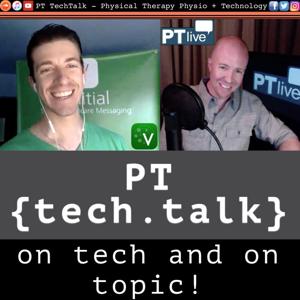 PT TechTalk - Physical Therapy Marketing, Business, & Technology (Physio)
By Dave Kittle, DPT
What's PT TechTalk - Physical Therapy Marketing, Business, & Technology (Physio) about?
Dave Kittle, DPT of www.CashBasedPhysicalTherapy.org discuss Physical Therapy and Technology in this podcast.
Full VIDEO versions of each episode can be found at https://www.youtube.com/PTTechTalk
Dave Kittle also owns www.ConciergePainRelief.com (Home Physical Therapy) serving New York City, Long Island, NJ, and CT.