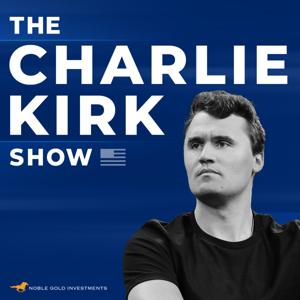 Public Nudity, Fentanyl, and the Queer Agenda—LIVE from On Campus at C.U. Boulder
04.30.2022 - By The Charlie Kirk Show
In an important speech from Charlie at CU Boulder on the Educate Don't Mandate Tour, he takes on unlawful vaccine mandates, the queer agenda, the monstrosity happening at our southern border, and much, much more. Later in the episode, he fields questions from the audience on campus in the far-left mountain enclave of Boulder including some exchanges you definitely will not want to miss. If you're confused on the fentanyl crisis in America, the transgender craze, the war on free speech, or even something as insane as public nudity being legal—an idea you'd only find proposed on the most radical of college campuses, you need to listen to this episode in its entirety.
Support the show: http://www.charliekirk.com/support
See omnystudio.com/listener for privacy information.