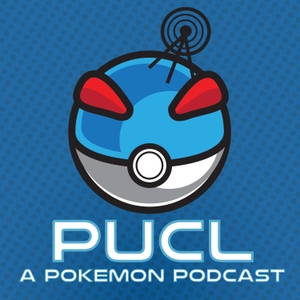 Thatch is joined by the Fluffiest Whimsicott and R.Sigma to talk about the recent news drops that have happened in the past week and half and what they might mean for the competitive scene as a whole. This one is packed with speculation so PUCL Up for an exciting episode!
Mailbag: What kind of abilities and items do you think should be added to the games? puclpodcast@gmail.com
Thanks to Xander to Vyce for the Intro!
Get some PUCL and Pokemon swag at the PUCL TeePublic Store!
You can always check out PUCL Plus Feed for more content!
Don't forget to like us on Facebook, follow us on Twitter, follow us on Tumblr, subscribe to our Subreddit, and most importantly Review us on iTunes!
Fill out the PUCL Survey!
Check us out on Discord! https://discord.gg/Tve3WK7 Twitch: twitch.tv/thepuclpodcast  Support PUCL by donating to our Patreon!