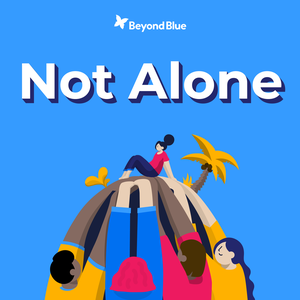 Purpose: How do I find it again?
06.01.2020 - By Not Alone
Noel will never forget that Saturday in October, 2004. The day Maris, his wife of 42 years took her own life. At the age of 72, amidst grief and a sense of hopelessness, he promised he would live a life in honour of his beloved wife. This episode of Not Alone is about losing a sense of purpose, and more importantly, the journey to rediscovering it.
Not Alone is a Beyond Blue podcast hosted by Marc Fennell, produced by Sam Loy, mixed by Saskia Black, and executive produced by Darcy Sutton, Sarah Alexander and Tom Ross. Our theme song is Sense of Home by Australian artist Harrison Storm. You can access resources related to this episode, including support service information on the Beyond Blue episode page: bb.org.au/purpose