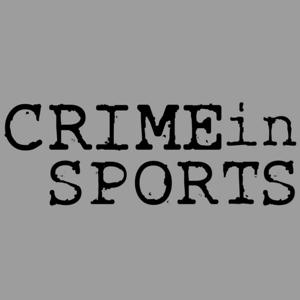 #185 - Put That Christmas Tree Down! - The Productiveness of Oliver "The Atomic Bull" McCall
11.26.2019 - By Crime in Sports
This week, we take a gander at a man who came from a troubled background, and was never supposed to about to anything. He shocked everyone by becoming the heavyweight champ. He also attacked festive hotel lobbies, robbed homes, fought cops, smoked a lot of crack, and had one of the strangest moments in the history of sports during a world title fight! It's Oliver McCall!!
Shock the world by becoming champion, have your robbers come back to ask follow up questions, and never hold your emotions back with Oliver "The Atomic Bull" McCall!!
Check us out, every Tuesday!
We will continue to bring you the biggest idiots in sports history!! 
Hosted by James Pietragallo & Jimmie Whisman 
Donate at... patreon.com/crimeinsports or with paypal.com using our email: [email protected] 
Get all the CIS & STM merch at crimeinsports.threadless.com 
Go to shutupandgivememurder.com for all things CIS & STM!! 
Contact us on... twitter.com/crimeinsports 
facebook.com/Crimeinsports 
instagram.com/smalltownmurder