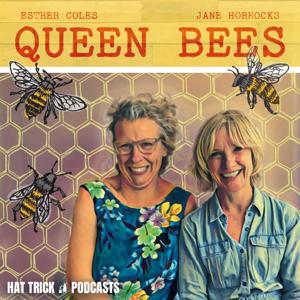 Queen Bees with Jane Horrocks and Esther Coles
By Hat Trick Podcasts
What's Queen Bees with Jane Horrocks and Esther Coles about?
Bee-keeping and a good old catch up, as Jane Horrocks calls up her friend Esther Coles; actress, writer and bee-keeper, to have a weekly chat checking in on Esther's bees as well as each other. Sometimes they might even allow a guest to join the fun!
Follow the pod on Instagram @queenbeespod for more pictures and videos from the hive. Hosted on Acast. See acast.com/privacy for more information.