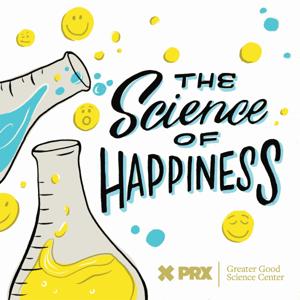 What if you could fall in love, or forge deep connections in just 45 minutes? Our guests try out 36 questions with their partners to see if they can strengthen their connection.
Episode summary:
There are 36 questions that have been shown over and over again in lab studies to help people fall in love or form fast connections. In this week's episode, we bring back Kristen Meinzer and Jolenta Greenberg of By the Book podcast*.* They recruit their husbands to ask and answer these questions and then fill us in on the surprising ways they helped each of their relationships. Later, we hear from psychologists Arthur and Elaine Aron, the married duo who co-created the 36 questions this practice is based on. They explain the principles behind the questions, so you can come up with your own conversation starters to foster closeness with anyone — family, friends, or your partner.
Practice:
36 Questions for Increasing Closeness
Identify someone with whom you'd like to become closer. Find a time when you both have about 45 minutes to meet in person.
Take 15 minutes answering the questions in Set I below. Each person should answer every question, but alternate who answers first. If you don't finish the set in 15 minutes, move on to Set II.
Repeat the steps above for sets II and III.
Find the 36 questions at Greater Good In Action:
https://ggia.berkeley.edu/practice/36_questions_for_increasing_closeness
Today's guests:
Kristen Meinzer is a pop culture commentator, Royals expert, and co-host of By the Book podcast. She also co-hosts the new podcast Romance Road Test.
Jolenta Greenberg is a comedian, pop culture commentator, and aslo co-hosts of By the Book and Romance Road Test.
Listen to Romance Road Test: https://tinyurl.com/mr298rwr
Listen to By the Book: https://pod.link/1217948628
Arthur and Elaine Aron are two of the leading psychologists studying the psychology of love and close relationships, and they are a married couple. The Arons created the original 36 questions this practice is based on.
Resources For Increasing Closeness:
The New York Times, Smarter Living - How to Be a Better Friend: https://tinyurl.com/3bpn2bvr
NBC News - How to build emotional intimacy with your partner: https://tinyurl.com/bdz84apz
Where Should We Begin? with Esther Perel - Twice Married, To Each Other: https://tinyurl.com/mt4r7zw
More resources from The Greater Good Science Center:
Take our Compassionate Love Quiz: https://tinyurl.com/bdfuucw3
36 Questions That Can Help Kids Make Friends: https://tinyurl.com/2bc42vvt
Moments of Love and Connection May Help You Live Longer: https://tinyurl.com/2s3h58yw
Tell us about your experience asking and answering these 36 questions by emailing us at [email protected] or using the hashtag #happinesspod.
Help us share The Science of Happiness!
Leave us a 5-star review on Apple Podcasts or copy and share this link with someone who might like the show: pod.link/1340505607