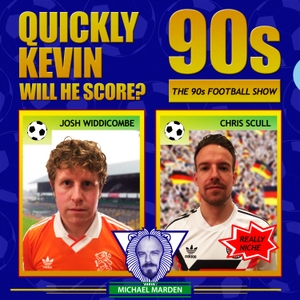 Quickly Kevin Film Club: 'Hot Shot' (1986)
Welcome to the second episode of the Quickly Kevin Film Club - this week we'll be watching and reviewing the 1986 'classic' - HOT SHOT. Starring the legend that is Pele. It's terrible. In the most brilliant ways. Check out the trailer here....
https://www.youtube.com/watch?v=ZeaAwQws33s
If you've got any suggestions for other football based movies worth watching let us know...
Thanks,
Chris, Josh and Michael.
Twitter: @quicklykevin
Facebook:quicklykevin
Instagram: quicklykevin
Email: [email protected]
 See acast.com/privacy for privacy and opt-out information.