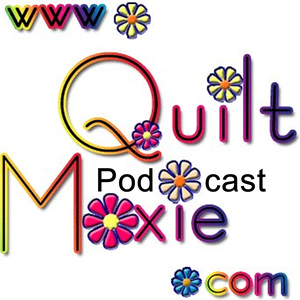 You will find show notes and everything QuiltMoxie at www.QuiltMoxie.com .   Get Social with QuiltMoxie and leave your comments and feedback at your favourite hangout, on iTunes or by email.  
Topics include:
1. Hooked on knitting for the first time2. Craftsy3. Celtic Cables4. Review5. Get Social with QuiltMoxie
A once in a lifetime trip to Berlin, Germany re-ignites Ariana's knitting skills when she knits her first pair of socks during her visit to mom's birthplace, Berlin, Germany. We begin the Celtic Cables class by Carol Feller on Craftsy.com. Ariana talks about her approach to each class which begins with a stash crash at mom's house. This time she is using Irish yarn which was a gift for mom from one of her friends at least 20 years ago. The yarn is power drilled from hank to yarn ball. Ariana uses the StitchMinder via iPod to help her keep track of her reverse knitted two arms at the same time of the celtic cable cardigan pattern by Carol Feller.