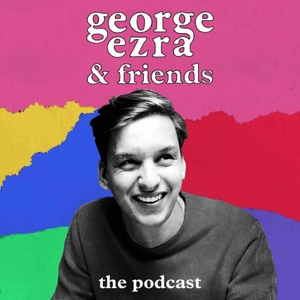 'IF YOU DON'T LIKE IT, DON'T DO IT'...
Rory aka 'Rag'n'Bone Man' met me at his hotel in Glasgow the day after night one of two sold out shows in the cities O2 Academy. We sat down to talk about the whirlwind couple of years that Rory has found himself in the centre of along with everything that comes with having a hit record. Nearing the end of our time together Rory touched on how much he loves doing what he does and how he can't get his head around why you wouldn't. "If you don't like it, don't fucking do it." He says. Join me for a warm and funny look into the world of Rag'n'Bone Man.
This podcast was edited by Warren Borg. The animations and visuals are thanks to Oisin Griffin. A big thank you to Josh Sanger and the Closer Artists team for their help. Thanks to Rag'n'Bone Man for meeting with me. And of course, thank YOU for downloading and supporting this podcast. See you next week!