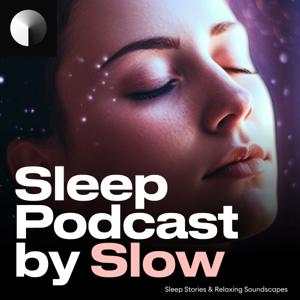 Tonight's sponsor is Better Help: https://www.betterhelp.com/sleep10
As a listener, you'll get 10% off your first month, redeem your offer tonight.
If you want longer episodes follow our YouTube channel here: https://podlink.to/youtube-long-sleep-playlists
Tonight's episode takes us to a beautiful rainforest. Before we begin, find a comfortable position, begin by taking a deep breath, breathing deeply into your chest, and exhale. Let the breath be your anchor and turn your focus to the soundscape of tonight's episode. 
Before we begin I would like you to reflect on your mental health and introduce tonight's sponsor, Better Help.
Do you sometimes feel alone in the world, or have you ever wanted to sort things out with a professional therapist?
Maybe you have something on your mind that you want to heal or resolve?
Do you sometimes experience stress, anxiety, or do you have certain relationships or thoughts that are holding you back from achieving your goals?
Opening up and talking about your feelings and experiences may be the best investment you can give yourself.
BetterHelp will assess your needs and match you with your own licensed professional therapist within 48 hours.
It's not a crisis line, it's not self-help, it is professional counseling done securely online. Anything you share is confidential and you can send a message to your counselor anytime. You'll get timely and thoughtful responses plus you can schedule weekly video or phone sessions. Better Help is available for clients worldwide and it's more affordable than traditional offline counseling and financial aid is available. To find the particular expertise you need online and don't limit yourself to the counselors located near you.
We want you to start living a happier life today.
Join over 1 million people who have taken charge of their mental health. 
Redeem your 10% offer tonight here: https://www.betterhelp.com/sleep10
Now, let's start tonight's sound journey.
Lay down, connect with your breath and enjoy tonight's soundscape.
Remember, your breath is your anchor.