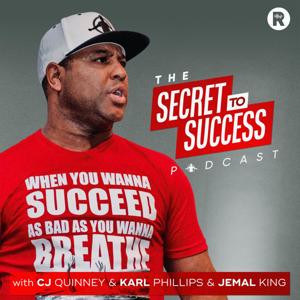 In this episode, the guys discuss how to effectively read the room and make the needed adjustments to move forward successfully.
5:30 - Sometimes, a good loss can fire you up in ways a good win can't. 
21:05 - "You can learn anything if you're willing to take the time to learn it." -ET
30:45 -Be able to read the room and make the necessary adjustments when needed. 
34:30 - What systematic strongholds do you believe you're trapped in? When you learn how to read the room, you can write your future. Envision what you want for your life and be confident in your creation of it.
38:15 - "If I do what has been done by the people in front of me, I will most likely get the same result." -Jemal
43:25 - Readjust your approach to the environment you're in. It wasn't created for your survival, and don't expect what it can' provide.
Listener Perks
ORGANIFI is giving our listeners up to 20% off of their order! Just go to www.organifi.com/success. Their superfood green juice powder allows you to get your greens anytime, anywhere while on the go.
HAWTHORNE makes it easy to tailor your personal needs when it comes to grooming! Head over to https://hawthorne.co to receive 10% off the order! Be sure to take the quiz and receive what your body needs.
BABBEL is an app that makes learning a new language fun & easy with no artificial lesson plans! Make your way over to https://www.babbel.com to receive three months free and an additional three months when using the code SUCCESS.