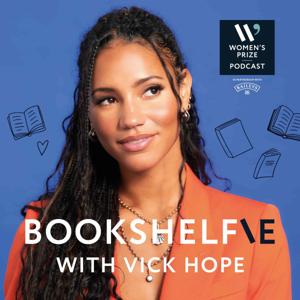 In this episode Zing Tsjeng is joined by actress, comedian and cartoonist Jessie Cave, comedian Jessica Fostekew and actor, musician, and one-half of Rizzle Kicks, Jordan Stephens.
The theme of today's #ReadingWomen book club is nationhood – a big, meaty issue that's never felt more relevant in this day and age. The panel dive into the 2018 winner Home Fire by Kamila Shamsie, The Road Home by Rose Tremain - our 2008 winner - and Bel Canto by Ann Patchett which won the prize back in 2002.
Every fortnight, join Zing Tsjeng, editor at VICE, and inspirational guests, including Dolly Alderton, Stanley Tucci, Liv Little and Scarlett Curtis as they celebrate the best fiction written by women. They'll discuss the diverse back-catalogue of Women's Prize-winning books spanning a generation, explore the life-changing books that sit on other women's bookshelves and talk about what the future holds for women writing today. The Women's Prize for Fiction is one of the most prestigious literary awards in the world, and this series will also take you behind the scenes throughout 2020 as we explore the history of the Prize in its 25th year and gain unique access to the shortlisted authors and the 2020 Prize winner. Sit back and enjoy.
This podcast is produced by Bird Lime Media.
Hosted on Acast. See acast.com/privacy for more information.