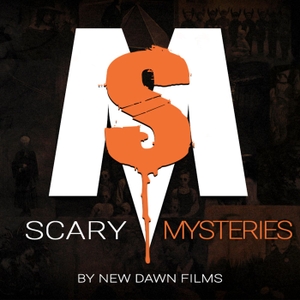 Please support Scary Mysteries! Check out our Patreon at https://www.patreon.com/scarymysteries... - There's a lot of cool access, giveaways and even a custom episode!
Buy awesome original shirts made by Scary Mysteries https://newdawnfilm.com/scary-mysteri...
Subscribe for Weekly Videos here: https://www.youtube.com/channel/UCiE8...
_________________________________________________________
5 Real Creepy Cyberstalking Stories
With our reliance on technology consistently on the rise, it's no surprise we're seeing new forms of crime done over the Internet. Cyberstalking is one of them and it's become a serious issue over the past few decades. The five stories on this list are about real people and the people who followed them. These are 5 Real Creepy Cyberstalking Stories.
5. Alexis Moore
The first signs for Alexis Moore that something was wrong happened when she was at a gas station in California. She swiped her card, handled the pump but before she could use it, the machine flashed a note, "Please see cashier." She knew she had money in her bank account so She tried her ATM card and this this time it said, "insufficient funds."
4. Gary Dellapenta
It was January 1, 1999 when the State of California enacted a cyber-stalking statute. Just three weeks after, 50-year old, Gary Dellapenta from North Hollywood, California, became the first one charged for the crime.
3. Roni Jacobson
She was only 12 years old and he was 14. Roni Jacobson first met "Danny" at a summer camp in 2001while they both lived in Georgia. They became friends and occasionally spoke to each other during the school year. Danny would soon call Roni nearly every day. As a teenager, she decided to ghost him and ignore his calls, hoping he would take the hint. He didn't and so Eventually, she blocked his number alltogether.
2. James Allen
James Allen from New Baltimore, Michigan received 18 counts of cyberstalking including 5 counts of child pornography.
Between April and August of 2012, he stalked 18 female victims using the Internet and his cellphone. Allen's cyberstalking crime is unusual since he targeted multiple females and aimed for minors.
1. Vanessa Bruno
For six whole months blogger and mother Vanessa Bruno felt trapped and tormented. Like most people, Vanessa had an online presence. She maintained a blog and often talked about her life and family there. However, for more than six months she was frightened after she was hounded by an anonymous online stalker. Initially, the person would simply comment on her blogposts but over time, the comments became more disturbing and threatening.