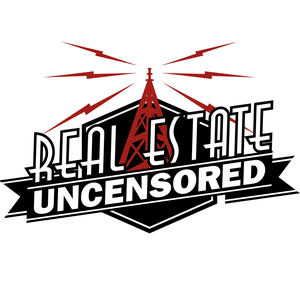 Real Estate Uncensored - Real Estate Sales & Marketing Training Podcast
By Greg McDaniel & Matt Johnson -Learn How To Blend High-Tech & High-Touch Real Estate Marketing
What's Real Estate Uncensored - Real Estate Sales & Marketing Training Podcast about?
Get actionable ideas, insight & inspiration to turn your real estate career into a life of freedom. Real Estate Uncensored delivers 3 shows/wk sharing the latest high-tech high-touch prospecting methods, sales tactics & marketing strategies. Similar to Super Agents Live with Toby Solgado, Real Estate Rockstars with Pat Hiban, Real Estate Success Rocks with Patrick Lilly and GSD Mode with Joshua Smith, the show also features interviews with industry leaders.
You'll learn how to make 100+ calls/hr, prospecting systems and scripts to sell 500 homes/yr, how to bring homes to market & actually get them sold, how to run high-tech open houses & much more. Hosted by Greg McDaniel, Bay area Realtor & Head Education Director for J. Rockcliff Realtors, and Matt Johnson, real estate marketing consultant and CEO of Pursuing Results, a podcast PR firm.