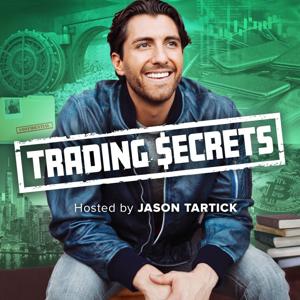 58: Real Housewives' Jill Zarin: The secrets behind RHONY, Ultimate Girls Trip & being in business with daughter Ally Shapiro REVEALED
06.27.2022 - By Trading Secrets
Check out The Restart Roadmap: Rewire and Reset Your Career now!
 
In this week's episode, entrepreneur turned reality TV superstar Jill Zarin and her daughter Ally Shapiro join Jason as they break down the process of being cast on the original Real Housewives of New York, the workings behind their company, Jill and Ally, and Jill's return to reality TV for the new season of The Real Housewives Ultimate Girls Trip. Jill and Ally give the inside scoop to the dollars behind attending those big charity events, what goes into running a business while self-funding, and looking back at their time on RHONY. How much were they originally offered when they were cast on RHONY and how did they negotiate? Is Jill coming back to reality television for good? What skill does Jill believe is critical when running your own business? Jill and Ally answer all of this plus provide so many more insights in another episode you can't afford to miss! 
 
Follow Trading Secrets Podcast on Instagram here & join the Facebook group here.
 
Sponsors:
Netsuite.com/secrets for special financing
 
Host: Jason Tartick
Voice of Viewer: David Arduin
Executive Producer: Evan Sahr
 
Produced by Dear Media.