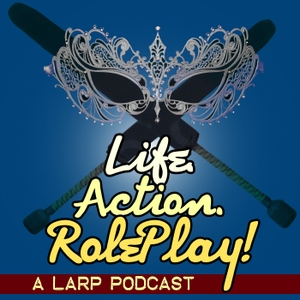 Ryan and Cyn are joined by Krystina Arielle, Jordan Raskopoulos, and Sharang Biswas and together, they were all part of #RealityRP, one of the featured events for DnD Live 2020. Sharang and Ryan were two of the five narrative designers and Krystina, Jordan and Cyn were three of the ten performers.
Reality RP was a comprehensive roleplay event that included roleplay on Instagram, discussions on Discord, twine adventures, the audience finding clues on the DnD Live 2020 website, and a live-streamed reality programming elimination event.
Here the designers and performers talk about the event, all the behind-the-scenes that people didn't see on live video and their favorite moments from the three-day game.