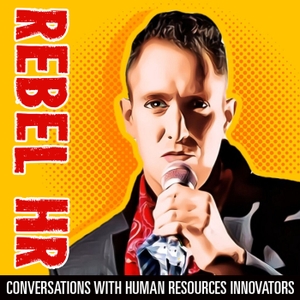 Join Kyle, Patrick, and Molly, as they crack a few drinks and discuss HR topics ranging from retention strategies, communication tactics, and reflect on 1 year of COVID protocols.  
https://www.linkedin.com/in/molly-burdess-shrm-scp-91515970/
https://www.linkedin.com/in/patrick-moran-phr-shrm-cp-8031142/
https://www.linkedin.com/in/kyle-roed/
Rebel HR is a podcast for HR professionals and leaders of people who are ready to make some disruption in the world of work.
Subscribe today on your favorite podcast player!   We'll be discussing topics that are disruptive to the world of work and talk about new and different ways to approach solving those problems.
Follow Rebel HR Podcast at:
www.rebelhumanresources.com
https://twitter.com/rebelhrguy
https://www.facebook.com/rebelhrpodcast
www.kyleroed.com
https://www.linkedin.com/in/kyle-roed/
We love to hear from our listeners!  Send us questions or comments at [email protected]
Rebel On, HR Rebels! Support the show (https://www.patreon.com/rebelhumanresources)