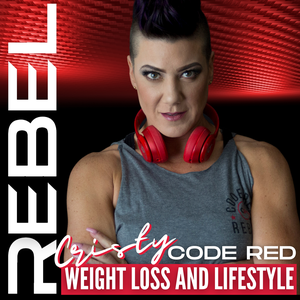 Rebel Weight Loss & Lifestyle
By Cristy Code Red Nickel
What's Rebel Weight Loss & Lifestyle about?
Cristy "CodeRed" Nickel, author of "The Code Red Revolution," is a speaker, #2 world-ranked boxer (retired), celebrity nutritionist, award-winning personal trainer, and elite-level athlete.
In this podcast, I am going to share everything I've learned over the past 25 years in the health and fitness industry. I'm going to leverage my experiences as a professional boxer, NPC Figure competitor, MTV MADE Coach and celebrity trainer to share only the best and most effective tactics to ensure you achieve all your health and lifestyle goals in record time.
Be sure to check the website to learn more about how you can join the Code Red Revolution.
www.CodeRedLifestyle.com