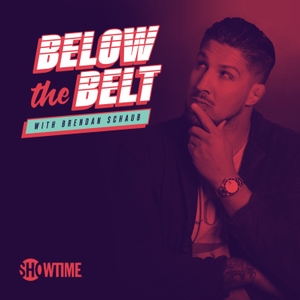 Episode 195: RECAP Brunson vs Shahbazyan | Paige VanZant to Bare Knuckle Fighting?
08.04.2020 - By Below the Belt
Brendan recaps UFC's Derek Brunson vs Edmen Shahbazyan, Khabib Nurmagomedov vs Justin Gaethje official for October 24, 2020, Khabib Nurmagomedov's last fight possibly being George St. Pierre, Paige VanZant in talks with Bare Knuckle Fighting Champtionship, Mike Tyson vs Roy Jones Jr. PPV price, Robert Whittaker's quick turnaround to face Jared Cannonier at UFC 254, Junior Dos Santos' jacked knew body and more. Also, this Friday's Bellator 243 Michael Chandler vs Benson Henderson 2 & this Saturday's UFC Derrick Lewis vs Aleksei Oleinik fight cards, fan questions and much more.
Manscaped - https://manscaped.com/ use code: BTB
Keeps - https://keeps.com/btb
FightCamp - https://joinfightcamp.com/belt
BlueChew - https://bluechew.com/ promo code: SCHAUB
See omnystudio.com/listener for privacy information.