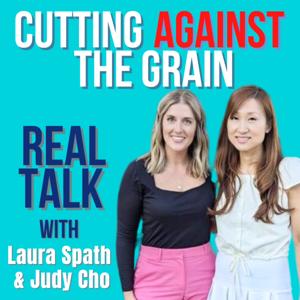 In this episode, Laura and Judy talk about the importance of making time for reflecting on the past year. Laura's reflectionHealing on any dietReal life vs perfect dietLooking back at the wins, resolutions, lossesJudy's reflectionJudy's focus on the better (while being grateful)Tips for reflecting (happy moments)_____  RESOURCES CATG Ep 32: Happiness Pie Chart Introduction
CATG Ep 33: Happiness Pie Chart Discussion
CATG Ep 36: Are you a When and Then Person
CATG Ep 21: Laura Got Covid _____  SPONSORS: Carnivore Bar – Enter "CATG" at checkout for 10% off your order_____  LAURA'S RESOURCES: Laura's Discount Codes & InterviewsLaura's AmazonLaura's YouTubeLaura's Instagram_____  JUDY'S RESOURCES:Judy's Book, Carnivore CureFree #Carnivore75Hard ProgramNutrition with Judy ArticlesNutrition with Judy ResourcesJudy's InstagramNutrition with Judy PodcastJudy's YouTubeJudy's Facebook_____  DISCLAIMER: This podcast should never be considered medical advice. We always recommend working with your medical team. Do not self-diagnose. Always seek medical guidance when you have a medical condition.