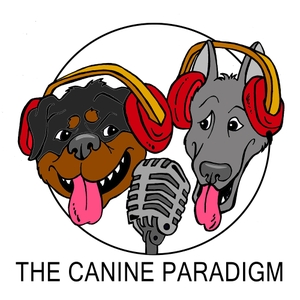 Reflection and Gratitude are virtues that most share around the time midnight ticks over on the 31st of December. Reflection allows us to examine life in and around us with a little more detail. Gratitude is recognising the many good people and things in our life that have made it great.
For example, if we both reflect on the past 2 years, we are very grateful for where we are. We are also grateful for where we are going. The AMAZING people around us, the opportunities that have arisen.
Sometimes in life, we look and focus on the things that are hard and not going as planned. It's a little to easy to focus on these at times so it's good to have reminders on what to be grateful for. It also allows peaceful reflection.
We hope you all have a wonderful 2020 and we thank you for following us on our journey.
Please join us on more education and hilarity throughout the year.
http://www.thecanineparadigm.com/2019/12/24/episode-109-surviving-christmas/
Further details
If your looking for contact details and supporters of The Canine Paradigm, look no further. Below is a vast array of people and business's who stand by us and donate to our running costs.
Details on joining the IACP can be found here
Glenn is found these days right here. Canine Evolution or Pet Resorts Australia
Pat resides now at Operant Canine
You can support our show and get extra content right here on our Patreon page. Everything goes into keeping the show running.
You can get our full range of Merch at our Teespring store here
You can also help us by spreading the word amongst the community or even suggesting a special guest to interview.
If you need to find out how to listen to our show, go here
If you enjoyed the podcast, please review us on Itunes
Support our supporters
Narelle Cooke's raw feeding guide for pets here
Birdy O'Sheedy can be found at Pause in life and at Paws in life
Jason Firmin Einzweck Dog quip SHOW SPONSOR
K9 Dynamics online store for all our listeners in USA and Canada SHOW SPONSOR
Kylie Brights dog treats are right here at Brights Bites SHOW SPONSOR