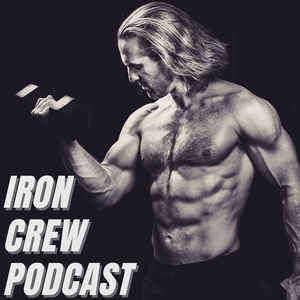 Reframing Anxiety to Make it Productive, How to Jump Start Muscle Building, How to Safely Lift with a Rounded Back, & More
09.09.2020 - By Iron Crew Podcast
Danny dives into the complicated topic of anxiety and how to shift your perspective to make it a productive feeling. He also discusses ways to kick start your muscle building with resistance bands and a technique called occlusion training.
Finally, Danny answers listener questions:
1. Is food variety important?
2. How do I get my kids back into healthy habits after summer vacation?
3. Is round back lifting safe, and how do I incorporate it into my training?