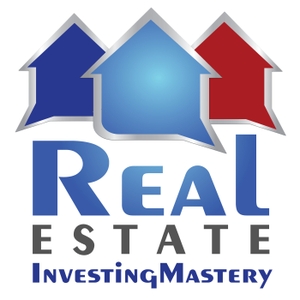 I am super excited to share with you the release of my new book, REI Secrets–Daily Nuggets of Real Estate Investing Wisdom!

In this podcast, I explain the inspiration behind the book and why I'm sharing the wisdom I've gained throughout my time in the industry. Before I became a successful real investor, money was tight, and debts were piling up. If you check your bank balance every two hours, you know exactly what I mean!

With REI Secrets, however, you can find out how I turned things around and use the same mindset as I did to achieve real estate investing success. Split into easy-to-read bitesize chapters, REI Secrets can become a daily 'how-to' when it comes to approaching investment opportunities and maximising your profit.

However, I don't just want you to become successful in the industry, I want you to STAY successful. Through REI Secrets, you can find out the tips I used to gain success and the methods I implemented to deal with setbacks. More importantly, you can learn about the mistakes I made and how you can avoid them.

Working in the real estate industry can be exciting, challenging and rewarding but it shouldn't be overly stressful. With a focus on understanding the fundamentals of real estate investing, REI Secrets helps you to increase cash flow and decrease 'overwhelm'.

Having spent years doing deals, interviewing people on podcasts, conducting webinars, going to masterminds and networking with people, I get the opportunity to see what works and what doesn't. And now you do too.

This podcast is a speedy showcase of how REI Secrets can help you to transform your business and gives you the chance to order a FREE copy of my new book. Take a look now!

What's inside:

—I give you the lowdown on what my new book, REI Secrets, is all about.

—Find out how the perfecting the fundamentals can revolutionise your business.

—I talk about changing your financial situation and the importance of avoiding 'overwhelm' in the real estate industry.

—Learn how to implement REI Secrets on a daily basis.

—Find out how you can get a free copy of my new book, REI Secrets–Daily Nuggets of Real Estate Investing Wisdom, as well as extra bonus content.