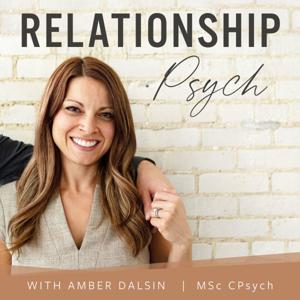 Relationship Psych | Love | Marriage | Conflict | Psychology |
By Amber Dalsin
What's Relationship Psych | Love | Marriage | Conflict | Psychology | about?
Turn the embers of a distant and lonely relationship into a blazing emotionally intimate connection.
Are you tired of conflict? Do you dream of a secure and peaceful relationship?
Welcome to Relationship Psych, The Podcast.
The goal is to teach you to create a strong and connected relationship, that withstands the test of time.
Each week I share stories, practical strategies, and have inspiring conversations with guests to help you get and keep the relationship you and your partner dream of. Let's find out how to avoid relationship disaster and become relationship masters.