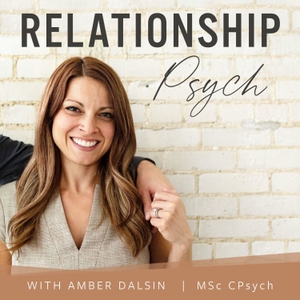 Relationship Psych | Love | Marriage | Conflict | Psychology |
By Amber Dalsin
What's Relationship Psych | Love | Marriage | Conflict | Psychology | about?
Are you ready to lose weight and keep it off? Are you tired of losing weight only to gain it back? Do you want to love the body you live in?
Welcome to the breaking up with yo yo dieting podcast. My goal is to teach you how to lose weight, keep it off, and more.
Each week I share stories, practical strategies, and have inspiring conversations with guests to help you get and keep the body you dream of. Now lets find out how to break up with yo-yo dieting and fall in love with yourself.
Instagram
Amber @yoyodietbreakup
Podcast @breakingupwithyoyodieting
Facebook
Amber Mckenzie