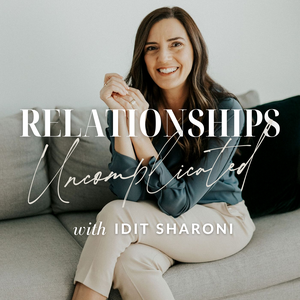 Relationships Uncomplicated
By Idit Sharoni, relationship expert and affair recovery specialist un-complic
What's Relationships Uncomplicated about?
Relationship Expert Idit Sharoni and Breakup Specialist Alina Gershonov have teamed up to bring you invaluable relationship advice. Both Idit and Alina are practicing Licensed Marriage and Family Therapists in the state of Florida who run successful private practices in Miami. They take pride in helping people improve their relationships or heal after breakups. This show is all about un-complicating and demystifying social messages about relationships. Idit and Alina offer easy-to-apply tips and ideas about common relationship issues such as communication, trust, infidelity, breakups, divorce, etc. 
*Not intended as a replacement for psychotherapy.