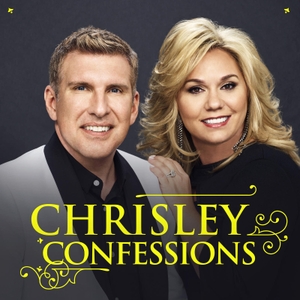 148. Releasing the Truth, Bought Lessons, and the Handcuffs Are Coming Off
08.11.2021 - By Chrisley Confessions
It's Savannah's birthday and Todd and Julie reminisce over the moment they found out Julie was pregnant. Todd then reads statements he obtained in the lawsuit against certain members of the Georgia Department of Revenue. Todd also discusses his recent Entertainment Tonight interview and addresses statements regarding why Lindsie left the show.
Please support the show by checking out our sponsors!
Trust & Will: Gain peace of mind at TrustandWill.com/CC and get 10% OFF plus FREE SHIPPING of your customized legal documents.
AirMed: Right now, as a listener of this podcast, you'll receive up to a $50 eGift Card with a new membership. Visit AirMedCareNetwork.com/chrisley and use offer code CHRISLEY
Indeed: Get a $75 credit at Indeed.com/CC
Nutrafol: You can grow thicker, healthier hair AND support our show by going to Nutrafol.com and entering the promo code CC to save $15 OFF your first month's subscription