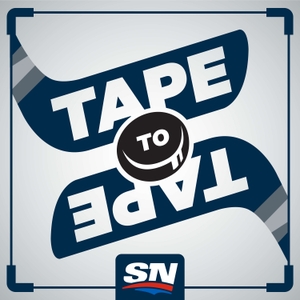 Reliving The Defining UFA Moments Of The Cap Era
07.03.2020 - By Tape to Tape

In their first chance to talk since the NHL Draft Lottery, Ryan and Rory sketch out the first few picks and speculate wildly about the most fun scenarios for where projected No. 1 Alexis Lafreniere could land. And with two selections in the top five, would the Ottawa Senators put the second of those picks in play if they could help the team right now?
Also, with no July 1 UFA lunacy to cover, the boys look back at the more memorable singings of the salary-cap era. While there are obviously monster deals to talk about, they also dive into smaller signings that were notable for how they played out. Remember when Leafs fans thought the club had signed Ray Bourque the day Mike Komisarek inked? Or how about the devastating July when Buffalo endured seeing co-captains Daniel Briere and Chris Drury walk out the door?
Tape to Tape is powered by the RAM 1500 Sport, built exclusively for Canadians.
This episode is produced and edited by Michael Mayers and hosted by Rory Boylen and Ryan Dixon.
The views and opinions expressed in this podcast are those of the hosts and guests and do not necessarily reflect the position of Rogers Media Inc. or any affiliate.