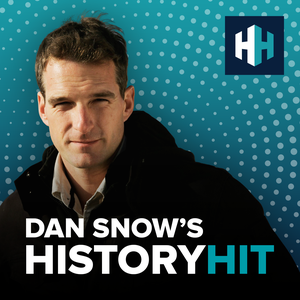 John Watts never knew his father. He was conceived days before his father, Wing Commander Joseph Watts, was killed on a bombing mission over occupied Europe. He never knew that a bomber from his father's squadron was recovered and is being restored by the RAF museum in Cosford. Dan accompanied John to the museum for the emotional visit which he hoped would bring closure after 80 years of pain.
Subscribe to History Hit and you'll get access to hundreds of history documentaries, as well as every single episode of this podcast from the beginning (400 extra episodes). We're running live podcasts on Zoom, we've got weekly quizzes where you can win prizes, and exclusive subscriber only articles. It's the ultimate history package. Just go to historyhit.tv to subscribe. Use code 'pod1' at checkout for your first month free and the following month for just £/€/$1.
 See acast.com/privacy for privacy and opt-out information.