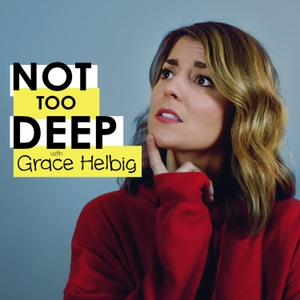 WWE on-air personality Renee Young flew straight from Birmingham, Alabama to Los Angeles, California just to be on this week's show! We talked about her adorable bulldog Blue, dreams to star in a Holiday Hallmark Movie (possibly Roller Derby Themed!), plus her favorite and worst concert experiences.
- Follow Renee:
- Twitter - https://twitter.com/ReneeYoungWWE
- Instagram - https://www.instagram.com/reneeyoungwwe
- Regular Girls Podcast - https://audioboom.com/channel/regular-girls
- Check out our website! www.nottoodeep.com
- Subscribe to our new YouTube Channel! https://goo.gl/kLBnSu
- This episode is brought to you by Squarespace, NBC's Good Girls, and Casper Mattresses. Please support them for helping keep this podcast free!
See omnystudio.com/policies/listener for privacy information.