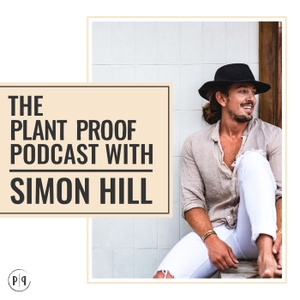 In Episode 96 I sit back down for a catch up with Vegan PRO Bodybuilder Nimai Delgado. Having recently been in Los Angeles for almost 3 weeks it was great to catch up with Nimai and hear how things have been with him since our last episodes. We also managed to sneak in quite a few gym sessions at Gold's Venice which I thoroughly enjoyed.
This one's quite a casual conversation with no real direction as I have already covered his story back in 2018 in Episode 3. But if you know of Nimai, you'll be well aware his humble and gracious personality is a breath of fresh air. I certainly love catching up with him and am grateful to have him as a good friend.
Some of the things we cover in this relatively shorter episode are:
•Bits and pieces on the Game Changers
•His current training program
•Paying the rent with cardio
•His business interests
•His daily rituals
•Training Lewis Hamilton
•and other bits and pieces
Hope you enjoy it friends. As always be sure to let Nimai and myself know how this episode landed for you. You can find us on Instagram at @nimai_delgado and at @plant_proof
Episode Resources:
Episode 02 - Nimai's Story
Episode 76 - Q & A we did together on common questions about a plant-based or vegan lifestyle.
Vegan Fitness Meals UK
Nimai on Instagram
Want to support the show?
If you are enjoying the Plant Proof podcast a great way to support the show is by leaving a review on the Apple podcast app. It only takes a few minutes and helps more people find the episodes.
Simon Hill, Nutritionist, Sports Physiotherapist
Creator of Plantproof.com and host of the Plant Proof Podcast
Author of The Proof is in the Plants
Connect with me on Instagram and Twitter
Download my two week meal plan