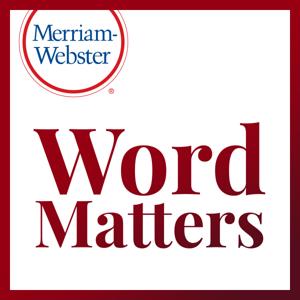 Researching Slang (with Ben Zimmer)
12.01.2021 - By Word Matters
This week we're joined by Wall Street Journal language columnist and Spectacular Vernacular podcast host Ben Zimmer! Learn all about Ben's research on the history of words like 'hella' and 'Ms.', plus how slang is studied and tracked through time.
Hosted by Emily Brewster, Ammon Shea, and Peter Sokolowski.
Produced in collaboration with New England Public Media.
Transcript available here.
Our podcast is sponsored by Betterhelp. To receive 10% off your first month, visit betterhelp.com/matters
See Privacy Policy at https://art19.com/privacy and California Privacy Notice at https://art19.com/privacy#do-not-sell-my-info.